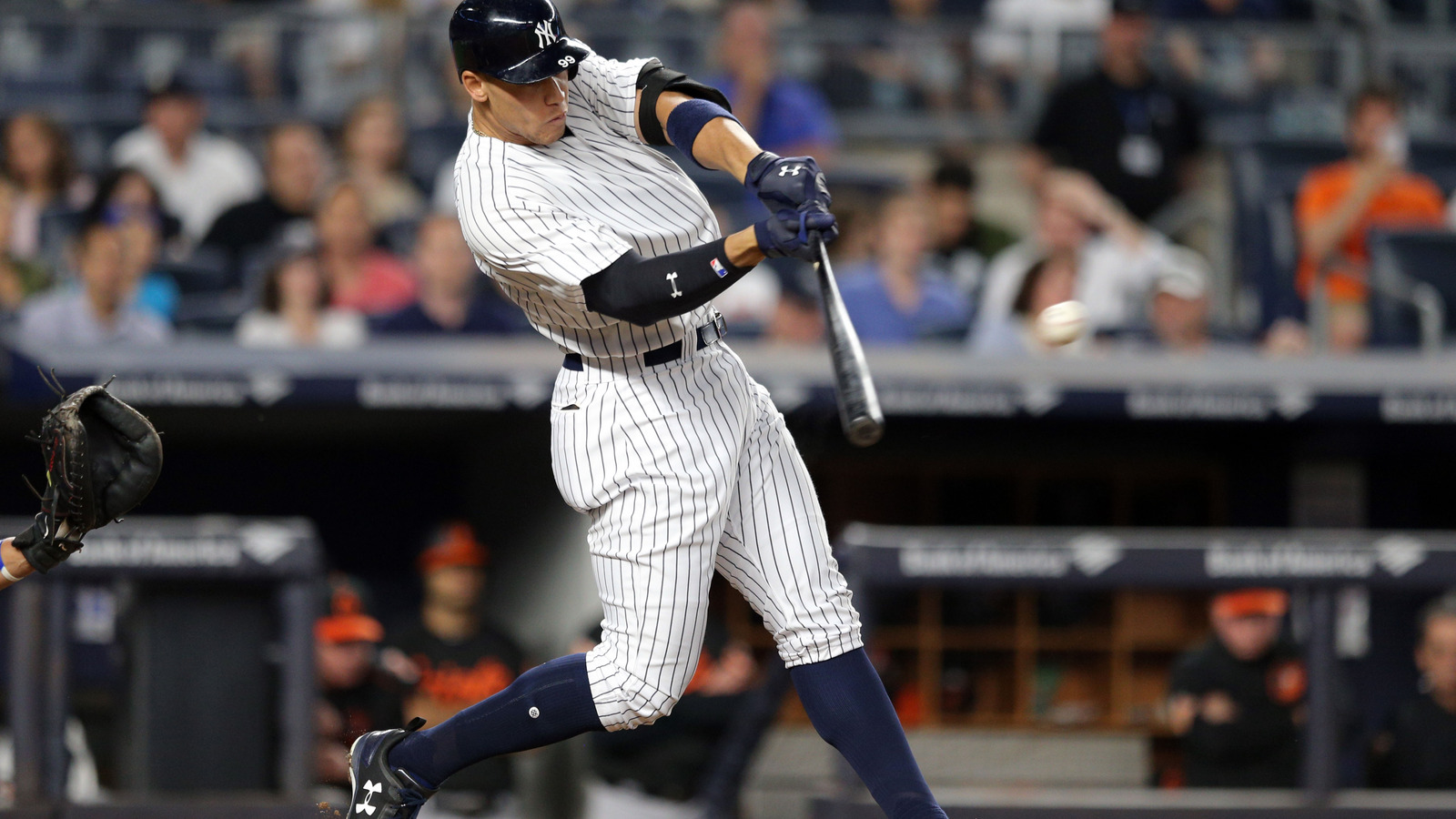 Apr 28, 2017; Bronx, NY, USA; New York Yankees right fielder Aaron Judge (99) hits a two run home run against the Baltimore Orioles during the sixth inning at Yankee Stadium.  Brad Penner-USA TODAY Sports
Aaron Judge isn't just an ordinary power hitter. He is a slugger in a body-builder's body, much like Giancarlo Stanton. And the data supports that.
Judge smacked two home runs for the New York Yankees on Friday night against the Orioles. The first was a solo shot. The second was an absolute rocket to center that was the hardest hit home run in the Statcast era.
That's nine home runs on the season for Judge, which is good enough to tie him for the AL lead. And when he hits 'em, he doesn't just hit 'em; he leaves imprints.