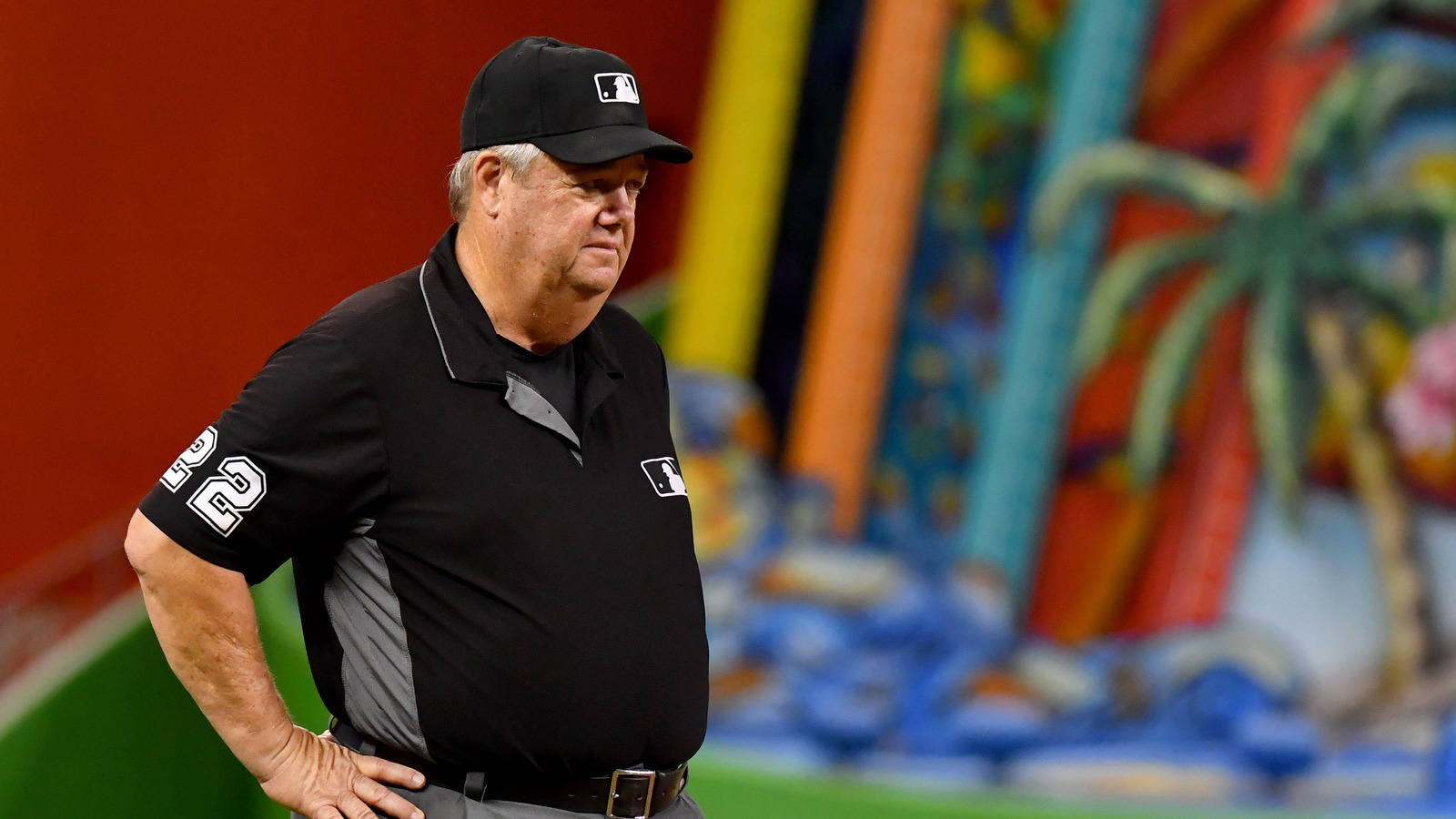 Jul 29, 2017; Miami, FL, USA; MLB third base umpire Joe West (22) calls a game between the Cincinnati Reds and the Miami Marlins at Marlins Park.  Steve Mitchell-USA TODAY Sports
Joe West's comments about Adrian Beltre have reportedly landed the veteran umpire a three-game suspension.
During an interview with USA Today, West spoke about the Rangers third baseman and his propensity to complain about calls at home plate. West labeled Beltre the "biggest complainer" in the league.
"It's got to be Adrian Beltre," West told USA Today. "Every pitch you call that's a strike, he says, 'Whoa! Whoa! Whoa!' I had a game with him recently and the pitch was right down the middle. He tells me, 'that ball is outside.'"
"I told him, 'You may be a great ballplayer, but you're the worst umpire in the league. You stink.'"
In the wake of those remarks, West has been suspended for three games, as reported by Bill Shaikin of the Los Angeles Times.
As Shaikin added, the World Umpires Association is against the suspension and has issued the following statement on the decision.