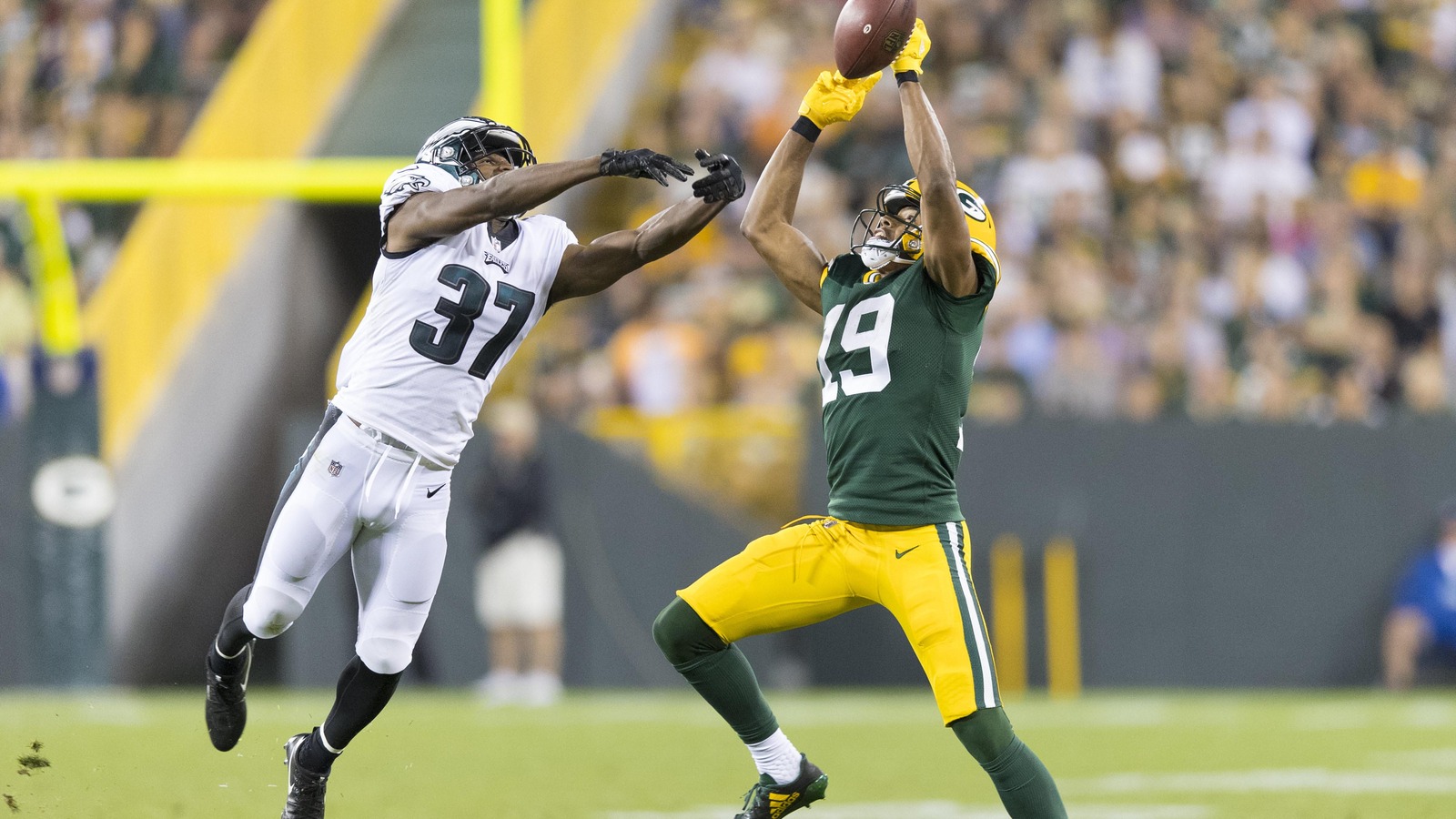 Aug 10, 2017; Green Bay, WI, USA; Philadelphia Eagles cornerback C.J. Smith (37) breaks up the pass intended from Green Bay Packers wide receiver Malachi Dupre (19) during the third quarter at Lambeau Field.  Jeff Hanisch-USA TODAY Sports
Green Bay Packers rookie Malachi Dupre was taken off the field on a stretcher after being hit during his preseason debut on Thursday.
Dupre was nailed by Eagles safety Tre Sullivan in the head as he was running with the ball.
Dupre went down and was treated by the medical staff. He was placed on a stretcher and taken to a hospital.
The good news is Dupre was able to give a thumbs up from the stretcher. The Packers later provided a positive update, saying Dupre had movement and feeling in all of his extremities.
The former LSU wide receiver was drafted in the 7th round by the Packers and is fighting for a roster spot.